Kleine haarige Saue 7 / Horny Hairy Girls 7
Kleine haarige Saue 7 / Horny Hairy Girls 7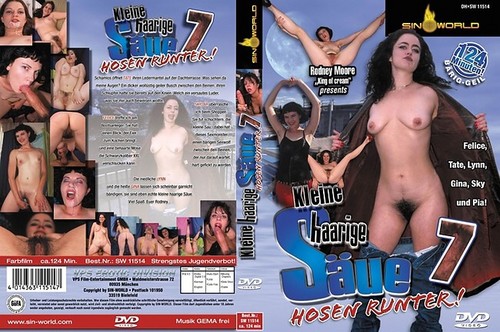 Year of production: 2005
Country: US
Genre: All sex, Fetish, Hairy, Mature
Language: German
Director: Rodney Moore
Studio: Sin-World / Exquisite Pleasures
Cast: Trevor, Athena, Skylar Paige, Gina Delvaux, Felix, Tate Gallery, Lynn Marlo, Rodney Moore
LITTLE HAIRY SAUCE 7 pants down shamelessly opens her leather coat on the tate
Roof terrace. What do my eyes see? A thick voluptuous horny bush between her legs, hers
Slipper she already had on her knees. What a dirty bitch, what she also wanted to prove to me.
Felice I meet at the jetty. She has a look that makes eggs boil and a hairy Moses,
the tail caliber XXL can swallow. Skylar I surprise when shopping. She does shy, the
little pig, this sex monster has a barren sex wolf between his legs, just waiting
to be fucked hard. The cute Lynn and the hot Gina do not seem to be getting tied up, they
are just real little hairy acid. Have fun, your Rodney …

.:: Description ::.
Format : AVI at 904 kb/s
Length : 785 MiB for 2 h 1 min 27 s 648 ms
Video : MPEG-4 Visual at 755 kb/s
Aspect : 480 x 400 (1.200) at 25.000 fps
Audio : MPEG Audio at 136 kb/s
Infos : 2 channels, 48.0 kHz